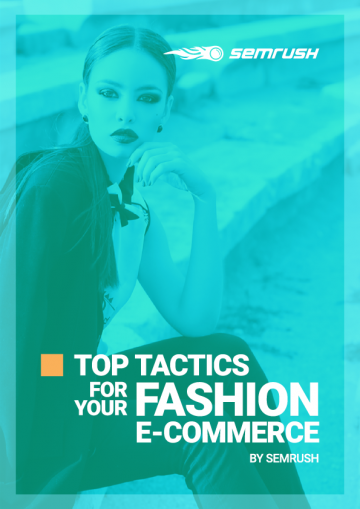 Are you working for a fashion brand that wants to know more about its customers and competitors? This in-depth e-book from SEMrush can help you to fine-tune your marketing strategy and discover e-commerce top tactics for fashion.
The study delves deep into global trends, statistics, attitudes, and the behaviour of customers towards the industry and new technologies. The e-commerce section provides a breakdown of all the important areas, including link building, social media, on-site optimization, and more – as well as insight on how to go beyond the competitor.
Within this in-depth study you'll find analysis and statistics to help:
Maximise output of PLA ads
Outperform your competitors
Generate traffic to your website
Discover the best digital advertising practices
Highlight groundbreaking case studies within the fashion industry
If you want to see your fashion e-commerce business skyrocket this year, download our extensive study today!
Estimated Reading Time: 28 minutes
Target Audience: This e-book is perfect for fashion industry marketing professionals of any level looking to uncover new tactics to aid in achieving their overall goals.