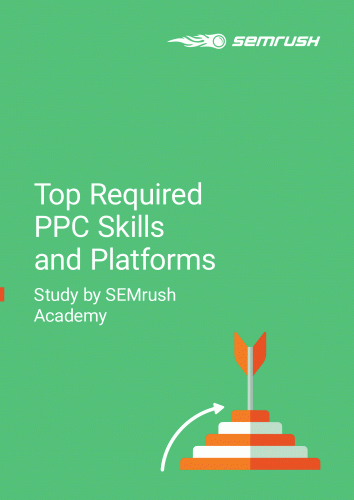 PPC specialists must adopt up-to-date best practice as a vital part of building successful paid media strategies.
For those who work in paid media marketing, and specifically in PPC, acquiring the latest qualifications and PPC skills is an absolute must. But what skills are employers really looking for? To answer this question we decided to analyze over 4,500 PPC job listings from top recruitment sites Indeed and Monster in order to see which skills were being sought after most frequently by prospective employers. In addition, we also spoke to some of the world's most important industry experts in order to get their input on the results.
Within this Top Required PPC Skills and Platforms PDF you'll find:
The top 10 PPC skills required based on job adverts posted in Australia, Canada, India, the UK, and the USA
Expert insights from global industry leaders on necessary skills and the PPC job market
Forecasts on the future of PPC and what's next for specialists and businesses.
If you're looking to develop your professional skills, or if you're a business owner attempting to understand the skills your paid search team need to take your PPC performance to the next level, download this free analysis and make sure you too become an industry leader.
Estimated Reading Time: 15 minutes
Target Audience: This guide is ideal for both PPC specialists and business owners alike who are looking to expand PPC output. This guide will allow employees to highlight the gaps in their skill sets, while employers can understand the sort of talent they need to hire in order to push their PPC advertising performance to the next level.
Nguồn: https://www.semrush.com/ebooks/top-required-ppc-skills-and-platforms/