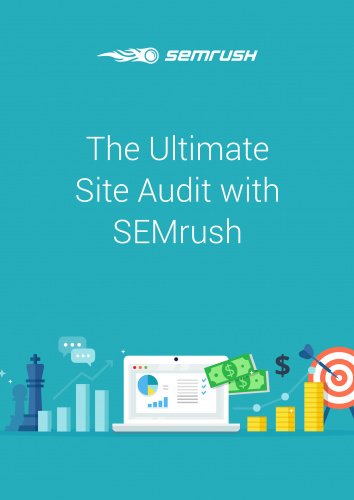 Regular site audits are an integral part of maintaining a healthy website. However a comprehensive site audit (particularly on a large website) isn't easy, with every technical aspect of a site requiring meticulous attention, with the list of potential problems huge.
Frequently, the same mistakes and issues raise their head time and time again. That's why we analysed 100,000 sites and 450 million pages to uncover the 40 most common technical SEO issues found on websites. 
Our Ultimate Site Audit with SEMrush ebook explains how you can identify and then remedy the aforementioned common technical SEO issues as well as offering guidance on auditing all sections of a site.
Within this Site Audit ebook you'll find advice on:
Crawlability and site architecture: Robots.txt, URL structures, links and redirects, sitemaps
On-page SEO: Content, title tags, H1s, meta descriptions, images
Technical SEO: Page speed, old technology, mobile
HTTPS Implementation: Switching from HTTP to HTTPS
International SEO: Configuring a multilingual site, avoiding duplicates and redirects
Download this free guide today and ensure you cover all bases when performing your next site audit.
Estimated Reading Time: 23 minutes
Target Audience: This guide is built for mid-level SEOs at agencies or in-house who are regularly required to perform site audits.

Nguồn: https://www.semrush.com/ebooks/ultimate-site-audit-with-semrush/