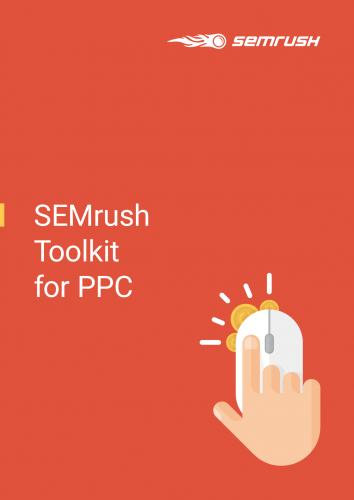 Are you looking to take your PPC campaigns to the next level? Perhaps you're new to the industry and want to find some inspiration? Or are you working for a company using PPC that wishes to streamline your workflow?
If the answer to any of the above questions is yes, the SEMrush toolkit is for you. This toolkit is a one stop shop for preparing, creating, and managing high performing paid advertising campaigns, from the initial keyword research stage right through to implementation and refinement.
We've put together this free-to-download guide with six easy-to-implement, actionable tips which will walk you through our PPC toolkit and offer a fresh approach to your paid media strategy.
Within this PPC e-book you'll find some fantastic quick wins in the following areas:
Keyword gap analysis
Explore the value of long-tail keywords
Tracking competitors paid vs organic strategy
Estimate the potential return of local PPC campaigns
This in-depth SEMrush report is the perfect guide to improving your PPC strategy using our tools. If you're looking to make the most of our PPC tools, look no further!
Estimated Reading Time: 18 minutes
Target Audience: This e-book is suited to in-house and agency marketers, with both novices and experts able to pick up valuable best practice tactics, from the basics to finding new inspiration.
Nguồn: https://www.semrush.com/ebooks/semrush-toolkit-for-ppc/