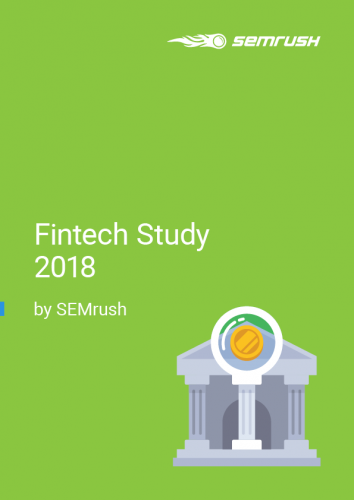 Fintech has evolved exponentially over the last few years and has revolutionised the way in which many businesses and people operate and manage their finances.
With the industry continuing to thrive, we analyzed over 500 of the top Fintech websites from across the world to uncover just what it takes to get ahead of the competition.
The study explores traffic breakdowns, organic search data, advertising trends, and user behaviour to find out what the top sites are doing that you perhaps aren't.
Dive into the data today to discover how you can up your Fintech marketing game and transform your business into one of the leading sites in the industry.
This study will help you to:
Find the most effective channels to drive traffic to your website
Customize your website's content according to user behavior
Get a sense of Fintech's paid search strategies including insights about trigger words, budgets and advertising campaign formats
Determine the most common technical issues
Map out an appropriate social media marketing strategy
Complete the form below and download our free Fintech study ebook today!
Estimated Reading Time: 31 minutes
Target Audience: This in-depth study on Fintech marketing is ideal for finance industry marketing professionals of all levels looking to increase their level of knowledge.